Galaxy Graphics
Digital Design
Galaxy Graphics provides design and development services for web games, mobile applications, flash applications, website design ,flash multimedia / touchscreen / CD-ROM and graphics / illustration for online and offline digital marketing - helping you with your media requirements to achieve a creative, stylish and practical solution within a realistic budget.
By working both directly with end clients and also through supporting other design agencies, Galaxy Graphics has covered a wide range of both clients and market sectors, from consumer goods microsites to trade show kiosks to mobile phone apps.
If your project is complex then all the better - challenges are always welcome.

Galaxy Graphics also offer a consultancy service, offering advice and help on topics including :
Mobile (Android and iOS) app and game design and development
Flash application development including multi-lingual applications
Flash game deployment, email capture, prize/score security and high score tables
Flash game and scoretable hosting for short-term marketing campaigns
XML Driven / Content Managed Flash websites
Illustration and graphic design for online use
Improving and developing your existing website's brand, search engine optimisation (SEO) and accessibility

iPad game / mobile app development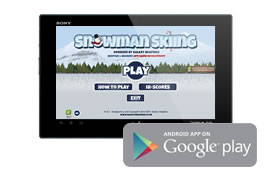 Galaxy Graphics launches it's third Android app - converted from the popular Christmas 2013 game in the Galaxy Graphics catalogue: Snowman Skiing. An iOS version is coming soon.

See Snowman Skiing in the Android store

Contact us about Android and iPad game / app development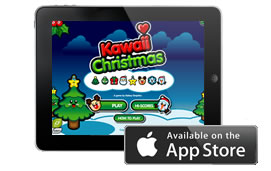 Galaxy Graphics launches it's first ipad app - converted from one of the most popular selling games, and right in time for the Christmas Season - Kawaii Christmas iPad.

See Kawaii Christmas in the App store

Contact us about iPad and Android game / app development



News Archive