Website design : AFM Ltd.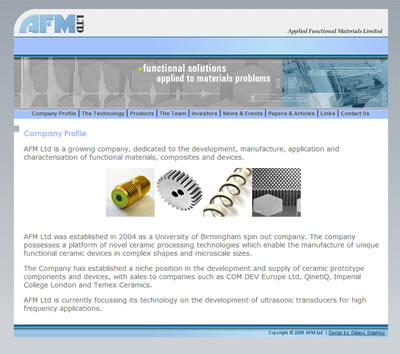 Client: Applied Functional Materials Limited
Year: 2006
Notes: AFM Ltd is a company dedicated to the development, manufacture, application and characterisation of functional materials, composites and devices. The website is designed to reflect the highly specialist and technical nature of this business, and is created in XHTML for high useability and accessibility.