Search for Satisfaction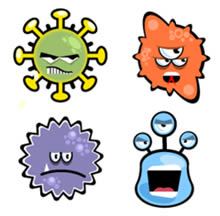 Search for satisfaction stars Penis guy: the hero of an earlier game by Galaxy Graphics: Fleshlight, and contains similar adult cartoon content.
This new game sees our hero trying to search out and collect girls across 4 levels. Whilst doing this, he has to avoid the pitfalls of roaming sexually transmitted diseased (pictured on the right). Using the arrow key, guide Penis guy around the environment, searching and avoiding. Each level features new and more prevalant viruses. The game is built upon a sophisticated "fly and search" game engine suitable for any type of game that involves moving an avatar around an environment searching for items, such as a helicopter rescue game.
Galaxy Graphics can rebrand and rework this game for your requirements, or you can purchase the source code and redesign it in-house.




Further Information :-
Flash Game Licensing FAQ - your questions answered